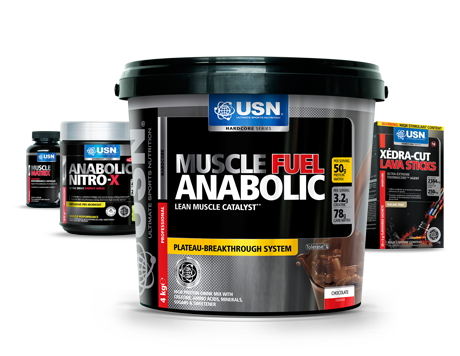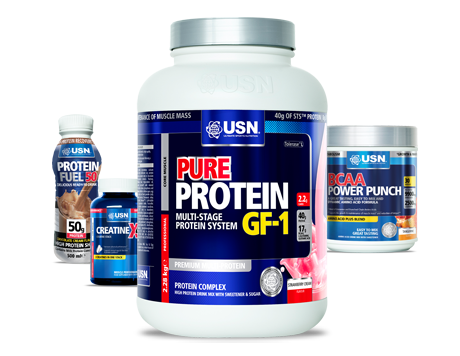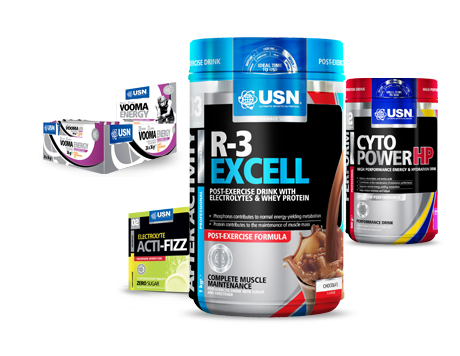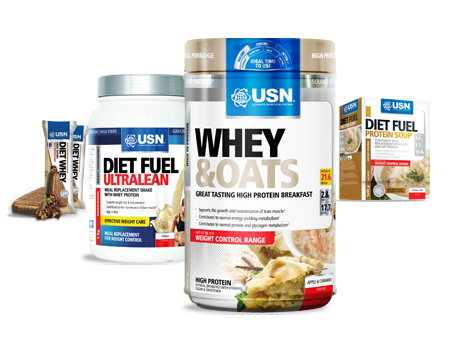 Hardcore Range
Promote muscle growth and strength with the help of USN's wide variety of Bodybuilding Supplements in the Hardcore Range.
Aimed at the serious gym goer who wants the best nutrition. Our bodybuilding supplements range contains protein shakes, mass gaining products and pre-workouts!

Core Muscle Series
The USN Core Muscle range of sports supplements allows you to develop lean muscle and perform at your best every time.
Including protein shakes, meal replacements and general health and well being products, this range has it all to help build that lean muscle. From Whey and creatine to BCAA's and essential vitamins.

Endurance Series
Beat your best with the USN Performance Range. Containing quality electrolyte drinks and energy gels to keep you going stronger for longer.
We have products for before, during and after your training and endurance events!

Weight Control Range
Our weight control range has a diverse selection of products, including the Weight Loss supplements Xédra-Cut Ultra XT and Diet Fuel Ultralean. This means that we can supply products to aim at almost any weight loss goal. Some recommend "fat burners" but we recommend supplements from our weight.

Full Range Of Products In Stock Now At The Lowest Prices You Will Find

Halifax's No 1 Fitness Centre Telephone (01422) 341488

Supplements



Website V2 Copyright 2009 Halifax Body Station - Ackroyd Mill, Ackroyd Place, Halifax, West York's, Hx1 1yq. Telephone: (01422) 341488 - Website Designed By G